Contact & Location

I strive to provide excellent client care and to be a contributor to the therapy community. Contact information on this page and website may not be used for solicitation purposes. Please be aware that I do not respond to any solicitation or reciprocal link requests. Thank you.

To schedule an appointment please contact me: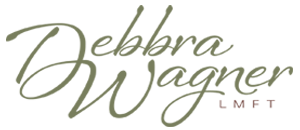 5100 Marlborough Drive
San Diego, CA 92116
Call: 619-289-8588
Email: therapy@debbiewagnermft.com
If this is a mental health emergency, please call the
San Diego Crisis Hotline at 1-888-724-7240.
Feel free to call me with any additional questions or comments. 

Call today for your free 30-minute consulation or email us to request an appointment.
SERVICES

Psychotherapeutic & relational services in San Diego, California, therapist, counselor, trauma recovery, relationship challenges mood and anxiety disorders, addictions LGBTQ issues, dual diagnosis

SERVICING
San Diego County, Hillcrest, Mission Valley, City Heights, Kensington, Talmedge, North Park,Point Loma, La Jolla, Mission Hills, Kensington, Carmel Valley, Del Mar, Scripps Ranch