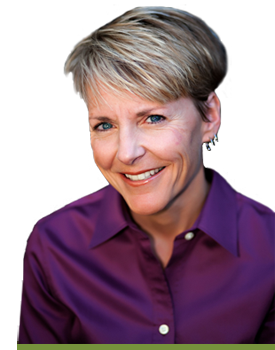 About Me
In 2010, I earned my Master of Arts in Counseling Psychology with academic distinction, during which time I trained at Halcyon Crisis Center where I counseled individuals struggling with severe mental health challenges. Upon completing my degree, I entered private practice as an intern at Center for Enriching Relationships and Family Consultation Services where I counseled individuals, couples, and families with a variety of mental health and relationship issues. Now, as a Licensed Marriage and Family Therapist, I am continuing my private practice helping people manage and overcome obstacles that interfere with quality of life and healthy relationships.
As a Certified EMDR Therapist and as a Certified Clinical Trauma Professional, one of my specialties is trauma recovery. I also have advanced training and experience working with relationship issues, anxiety disorders, mood disorders, dissociative disorders, addictions, and grief and loss.
Outside of office hours, I am Adjunct Faculty for National University in the Master's of Counseling Psychology program where I teach on a wide variety of psychological specialties. Additionally, I facilitate community-based education on a variety of mental health and relationship issues as a way to connect with my fellow San Diegans. I have also spent time volunteering as a Sexual Assault Response Team member through the Center for Community Solutions, San Diego's rape crisis center. My volunteer services also include San Diego's Trauma Recovery Network wherein I provide pro-bono EMDR-related services to first responders of city-wide disasters when in active status. My commitment to trauma recovery includes participation in San Diego's Victim Assistance Coordinating Council where I collaborate with Law Enforcement and other professionals in providing help to victims of crime. My passion is to bring hope and healing to our community. Additionally, I have been privileged to be selected by the California Association of Marriage and Famiy Therapists to sit on the Continuing Education Provider Approval Committee as of 2016 wherein I assist in evaluating providers of CEUs within this profession.

Certifications
Affirmative Therapy for LGBTQ (American Association of Marriage and Family Therapists, 2011)
Certified EMDR Therapist (EMDRIA 2015)
EMDR Feeling State Addiction Protocol (EMDR Institute)
EMDR Recent Traumatic Events Protocol (EMDR Institute)
Certified Crisis Intervention for Sexual Assault and Domestic Violence (California Emergency Management Agency, 2014)
Certified Trauma Professional (International Association of Trauma Professionals, 2012)
Affiliations
Licensed Marriage and Family Therapist through California's Board of Behavioral Sciences
Clinical Member of California Association of Marriage and Family Therapy (CAMFT)
Associate Member of California Psychological Association
Clinical Member of American Association of Marriage and Family Therapy (AAMFT)
Associate Member of EMDR International Association (EMDRIA)
Member of the International Association of Trauma Professions (IATP)
Member of the San Diego Victim Assistance Coordinating Council (SDVACC)
Student Member of American Psychological Association (APA)
Degrees
Master of Clinical Psychology, Academic Distinction, Southern California
Master of Arts in English, Summa Cum Laude, National University
Bachelor of Arts in Communications, Summa Cum Laude, National University